Checking in with Mark Passmore, General Manager of The Middle House. Insider Tip: save some room for incredible meals and sumptuous experiences at this intimate urban oasis.
You recently moved from the sister property, The Opposite House, to become GM at The Middle House. What do you think makes this property so unique?
All of our houses have their own character. What strikes me about the Middle House is how it truly embodies Shanghai and its energetic, beautiful, and vibrant spirit. During the day, the hotel can feel calm and serene, almost zen. At night, our restaurants and bars come to life with all these amazing personalities who have come to gather.
What sort of client request do you love to meet?
We love any request that is a little bit different, as it allows us to be creative. COVID-19 has certainly impacted our guests' behavior and preferences. This has led to some new approaches, such as organizing Zoom dates in our restaurants for guests unable to meet in person because of restrictions.
What really strikes me about the Middle House is how it truly embodies Shanghai and its spirit: energetic, beautiful, vibrant.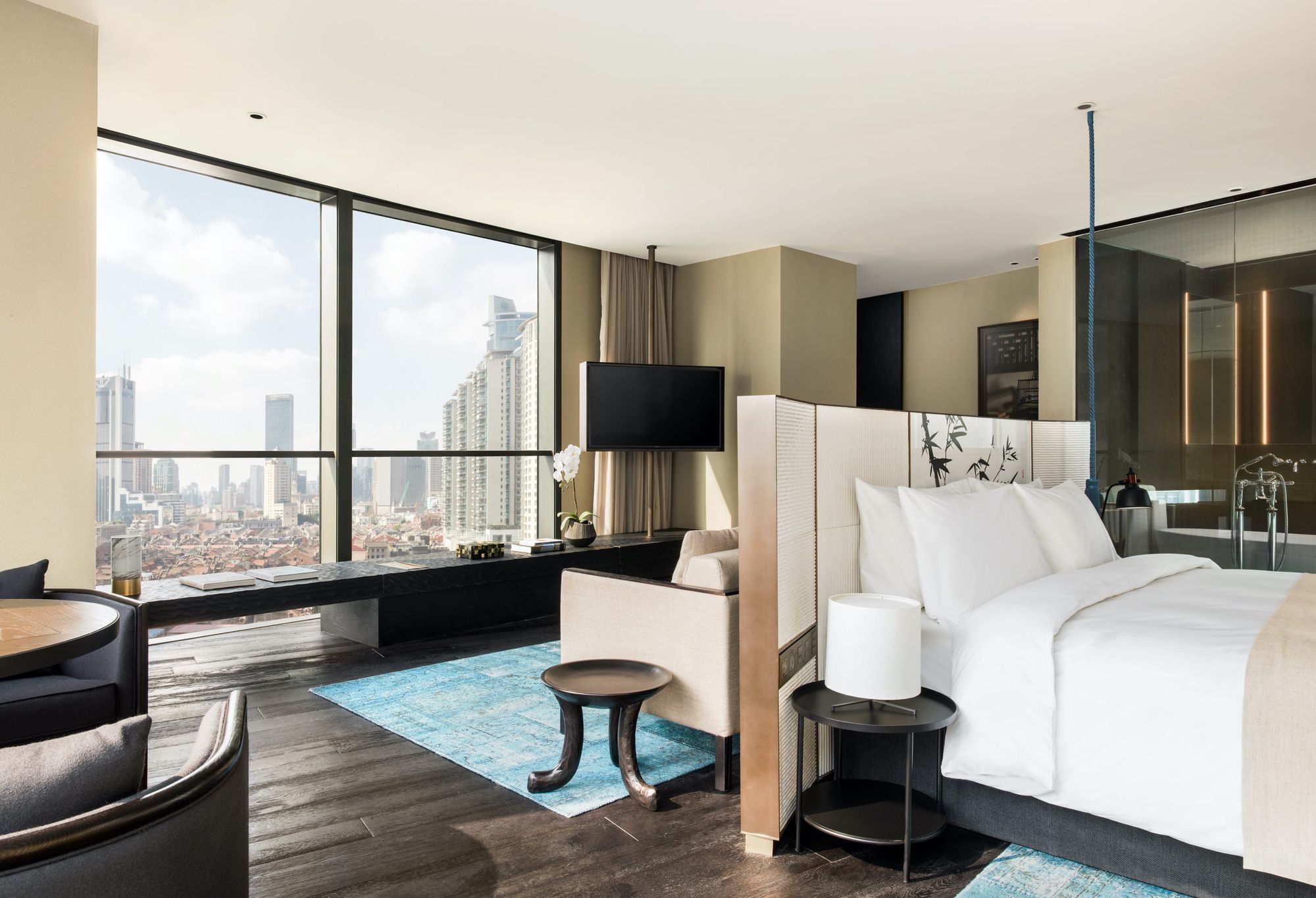 Describe a favorite way for guests to spend the day outside the hotel.
I recommend hopping on one of our hotel bikes and cycling over to the beautiful former French Concession. It's a quaint district with narrow streets and little lanes lined with trees and greenery, dotted with amazing shops and lovely restaurants, many of them still housed in historical garden villas and lane houses. After lunch, I would suggest visiting the numerous art galleries in the district. The hotel also offers priority access to several exclusive galleries and museums there.
What is the ideal dining experience at the hotel?
That is such a difficult question! Our restaurants are amazing! Okay, I would start at our Chinese restaurant Sui Tang Li for the 5J Cinco Jotas xiaolongbao. These "little-basket" dumplings are one of Shanghai's most famous dishes and are best known for the velvety soup tucked inside. Our version uses ham from Italy, which gives the soup a more umami flavor. I can eat these all day long! After that, I would head to our Italian restaurant Frasca for a pinsa (a sort of sourdough pizza). Then top things off with a Negroni on the terrace at our Café Gray Deluxe. And should you be up for something stronger, be sure to ask for the Laoban's Negroni, aka The Boss's Negroni!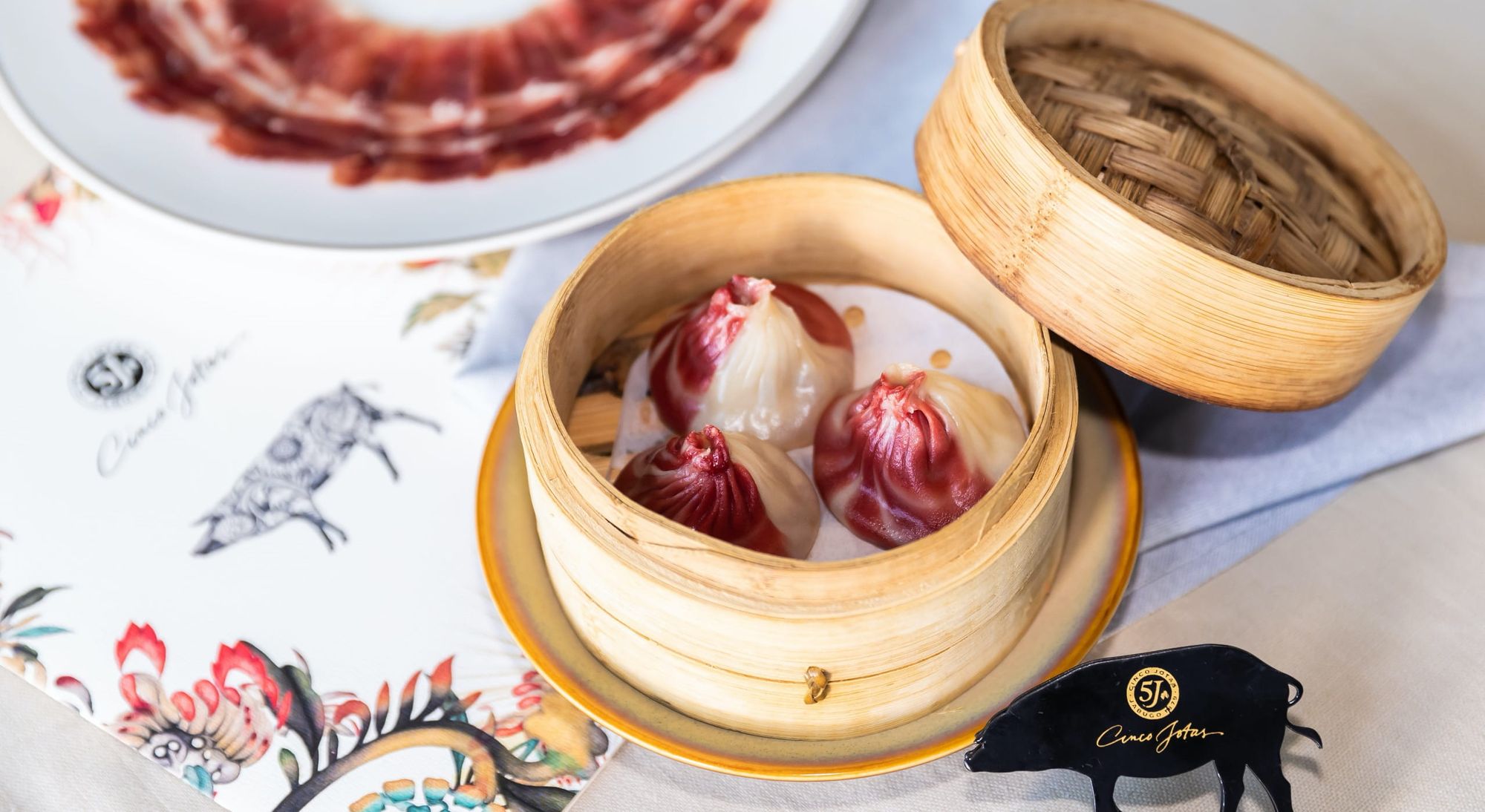 And if we want to stay in and order room service?
Go for the lemongrass wonton soup. It's the perfect comfort food after coming back in the early hours after a night on the town.
What would you say is one of the hotel's best-kept secrets?
I love the view from Sui Tang Li on the second floor. If you are there for lunch at the right time of year, you will see all the cherry blossoms lined up outside through our floor-to-ceiling windows. It feels like you are dining under the blossoms themselves.
After all this dining, how best to work out and/or chill out?
Try one of our 30-minute EMS workouts with Tim at our gym first. You will wear a wetsuit that delivers electric muscle stimulation. It leaves you feeling very toned. Follow that up with a Cha Ling deep-tissue massage—ask for Layla—or a 90-minute gemology diamond facial.
Is the diamond facial the hotel's most decadent amenity?
Well, we do offer a chessboard made completely out of chocolate. I am not sure if anyone has ever been able to finish a whole game!