The former tech exec turned explorer shares his travel hacks and stories with us from his visits to over 101 United Nations countries and 113 Territories.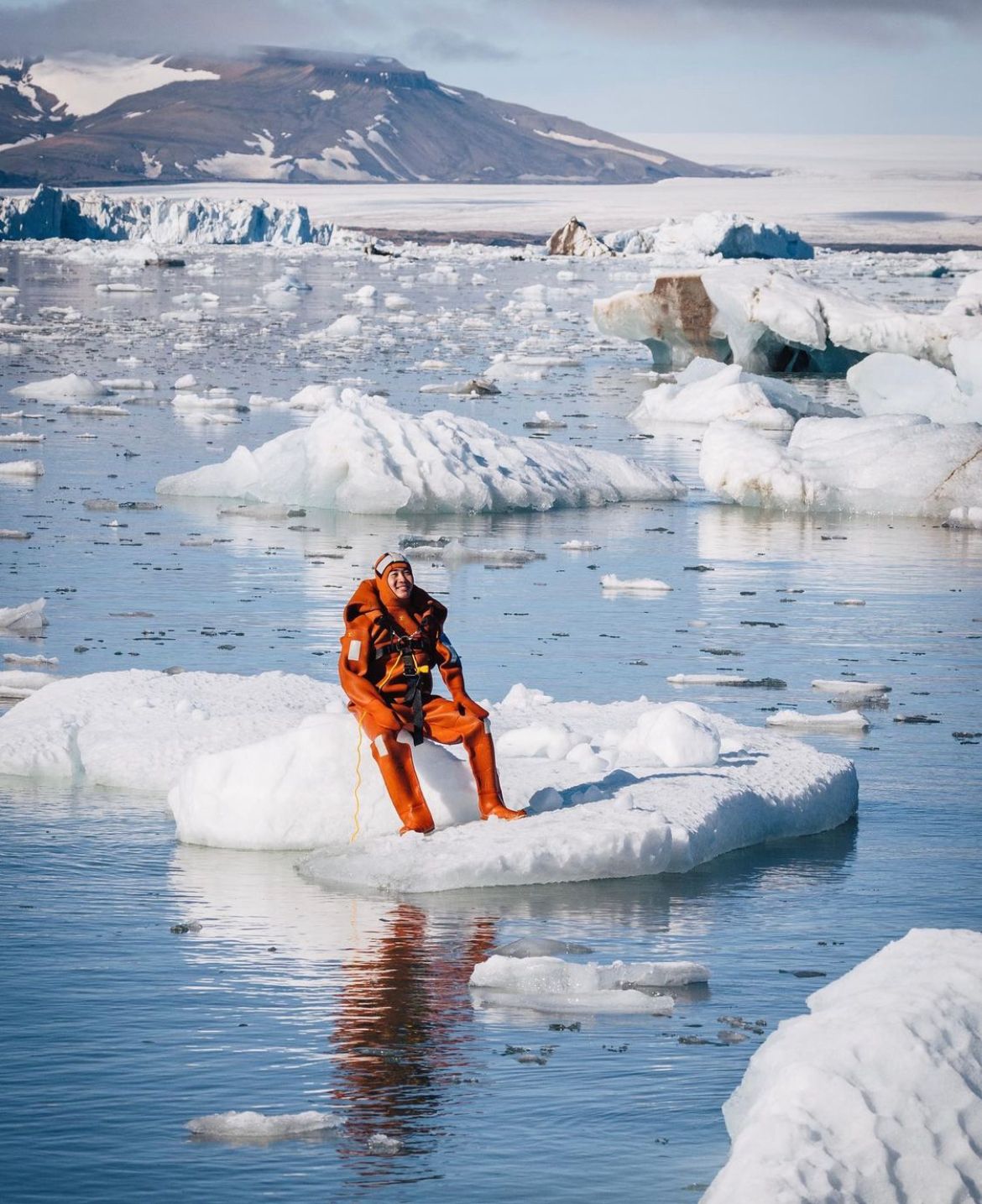 A commitment to great taste—not to mention great flavor—has been a hallmark of Jason Wang's success. The founding CEO of upscale dining delivery app Caviar, Wang, landed on the Forbes 30 Under 30 when Square's Jack Dorsey acquired Caviar. Far from retiring, Wang headed back into the kitchen, so to speak, starting a venture fund focused on early-stage food tech, opening a restaurant investment firm, and developing a winning strategy around franchising. In his spare time, not being a serial entrepreneur, Wang maintains @cityfoodstaers, his popular Instagram account focused on "culinary jet-setting adventures" along with partner Grace Chen. We caught up with the peripatetic Wang, who has been to over 100 UN countries and over 100 Territories, to see what gets him salivating when it comes to delicious destinations.
You have visited over  101 United Nations countries and 113 territories. Very impressive! What stirs your wanderlust?
I used to be really against traveling. I thought it was a big waste of time and money. Why go somewhere just to look at something that can be seen with a quick Google image search? My first real international trip was in 2012 when I met my partner, who decided to use some time off to explore Europe. I was in between startups and needed a break to get my mind off things. That trip completely changed my life, and I became obsessed. We visited Paris, Rome, Venice, and Santorini. My eyes were opened.
And although I became very fond of traveling, I didn't set off to explore the world until August 2016, after a startup I co-founded was acquired and my work obligation was over. I decided to travel full-time, eventually making my way across the globe. It became a lifestyle--not just short vacations here and there. My first trip was the Rio Olympics, and since then, I've been on a mission to visit every country on the planet, climb the seven summits, see the north and south poles, and, yes, go to space.
How did you spend your time in lockdown?
I was on a dive trip across Southeast Asia in February/March of 2020. My partner and I were getting ready to head to Socotra Island, but flights and countries began to shut down during the night of our departure. Not wanting to be stranded in Indonesia at the time, we were ready to head back home to the US. But it turns out that all the flights had a layover in Tokyo as it was the beginning of Cherry Blossom season. So, our one-week stop in Japan ended up lasting ten months. We had a blast exploring all 47 Prefectures by road and even learned how to ski up in Niseko (Hokkaido). It was the best possible outcome, as Japan is our favorite country that we had already been visiting a few times every year.
We then left Japan in January 2021 and headed to Taiwan, where there were zero cases. It was three months of normal life, where we attended concerts, went to bars and nightclubs, ate at restaurants, and explored the whole island. Once the vaccines became available in the US, we headed home and got vaccinated before embarking on our world tour again. Our first international trip outside of Japan/Taiwan was to Costa Rica.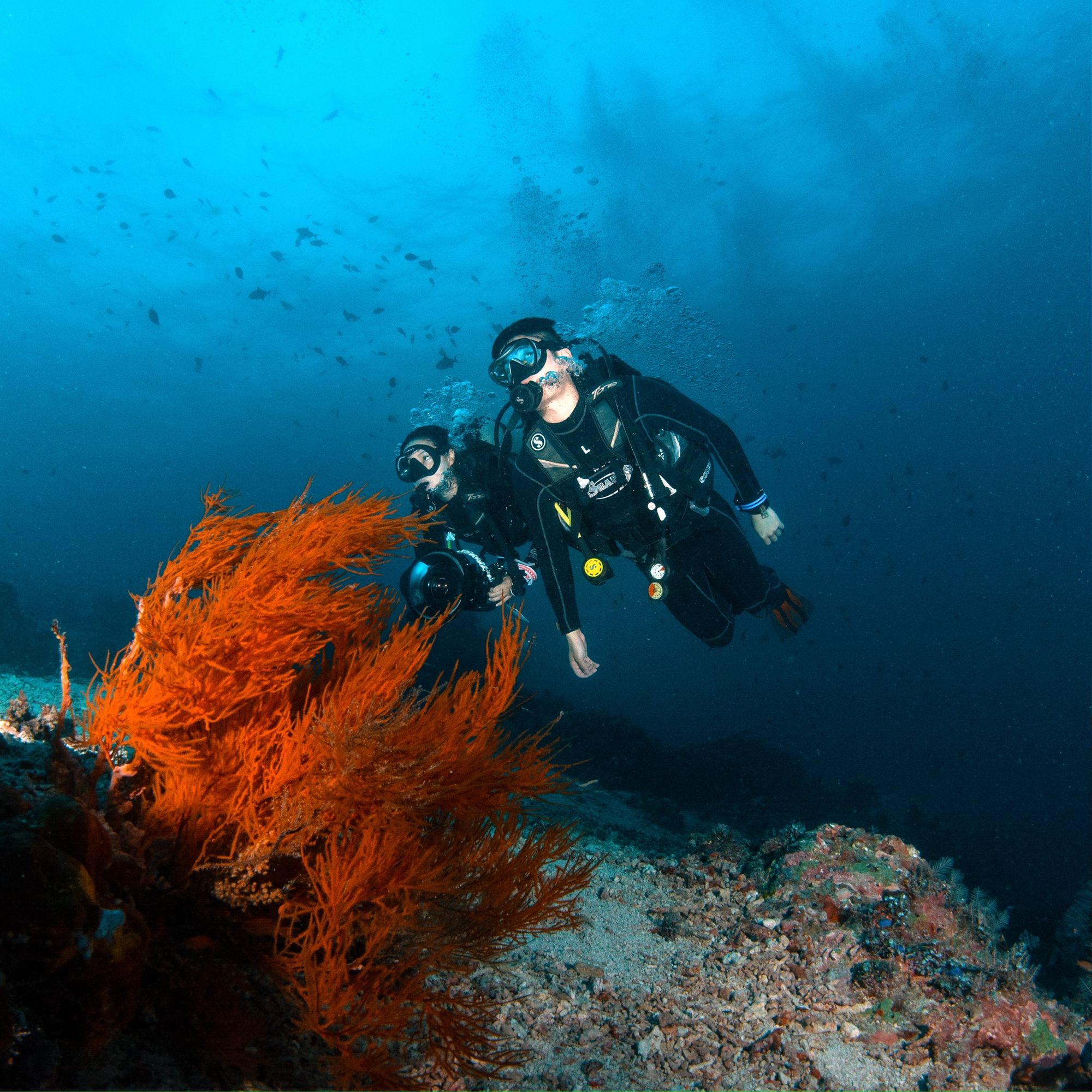 What's the longest time you've spent on the road?
Besides being purposely stuck in Japan and Taiwan for thirteen months during Covid, my most extended trip was my recent one in Africa. I spent nine weeks on the road across seven countries: Ghana, Mozambique, Angola, Tanzania, Gabon, Senegal, and Mauritania.
Would you consider yourself a light traveler?
Yes, just a carry-on suitcase and backpack.
What are your must-pack items?
Reusable water bottle, travel power adapter, power bank, Apple AirPods, cameras and drone, smartphone, laptop and iPad, Google Fi SIM card, and a small bottle of Tylenol.
What is your favorite destination for:
A long weekend? Lummi Island in Washington state
A romantic vacation? Maldives
A full reset? Trekking in Nepal
Do you have a favorite hotel experience?
I'll never forget Camp Kiattua in Greenland. It's situated 80km from the capital city of Nuuk and is truly the ultimate place to disconnect from the modern world and reconnect with nature. You can only get to this secluded spot by boat or helicopter. The camp is surrounded by some of the oldest mountains in the world (3.8 billion years old), iced-covered fjords, and a waterfall in the background that provides a constant flow of fresh water. For decades, it was a popular summer camp from which locals hunted and foraged for summer plants. Today, it is the base for an authentic and unique experience in pure Greenlandic wilderness.
Which hotel has the best room service?
I don't order room service unless I am short on time. But if I had to pick, it would be at Amanpulo in the Philippines, where they prepared a whole suckling pig for me right outside the room on the beach. That's taking "room service" to another level.
Do you typically pamper at the SPA when traveling?
I always try to get a massage at spas when traveling. My most memorable hotel spa is at the Four Seasons Resort, The Nam Hai, Hoi An, in Vietnam. Imagine being in your own floating spa villa where time fades away and you get pampered in the most comfortable setting by the most skillful masseuses I've ever come across.
Where should everyone visit once (and only once)?
South Georgia, a remote island in the South Atlantic. It's famous for its remarkably diverse wildlife and the resting site of the explorer Ernest Shackleton. You can see 450,000 pairs of king penguins, 1.1 million pairs of yellow-crested macaroni penguins, and thousands of long-tailed Gentoo and black-banded chinstrap penguins. I say only once because the only way to get there is on a ship that takes five days one way.
Any destination still on your bucket list?
North Korea
What is one travel hack you always share with friends?
When checking in at the airport, have someone look after your carry-on bag, so you aren't forced to weigh it. There's a good chance it's over the weight limit, and you'll have to check it in.
What is one thing we'd never expect about the way you like to travel?
I plan everything and have never taken a spontaneous trip without an itinerary. Maybe one day I will! But for now, time is precious, and I don't want to waste any of it.
Other than Noble, what are some of your other favorite traveling tools?
Point.me, to search for Business Class award flights.
What is one convenience/service you've experienced while traveling that you wish everyone had access to?
A 24/7 concierge service that is readily available via WhatsApp. I experienced this at the Peninsula Tokyo and the Four Seasons Baku. You can message them around the clock, and a real person responds on the other end to help you with any need while staying at the hotel.
Which place had the most significant impact on you?
Africa in general. It's one of those places that will change your life after you visit. It's just so different from everywhere else, in a good way. You get immersed in wildlife and culture and see a side of the world where people don't take things for granted. It humbles you and makes you appreciate everything you have.
You're a total foodie. Which destination had the best food?
Japan, hands down. If you had to try only one restaurant in Japan, let it be Ogata in Kyoto. It's a kaiseki experience, a traditional Japanese cuisine style where small, intricate dishes are prepared. The menu changes seasonally, and the execution is at the highest level of any food I've had anywhere. A simple steamed turnip never tasted so good!
And, if you could select one celebrity to join you on a global adventure, who would it be?
Will Smith! His enthusiasm and curiosity for life are infectious. And he has a new show on National Geographic where he explores some of the most extreme places on the planet. Very inspirational!