Escape to a tropical paradise like no other at Punta Islita. Immerse yourself in the heart of Guanacaste, surrounded by breathtaking views and world-class amenities that promise an authentic Costa Rican experience. A true gem waiting to be discovered.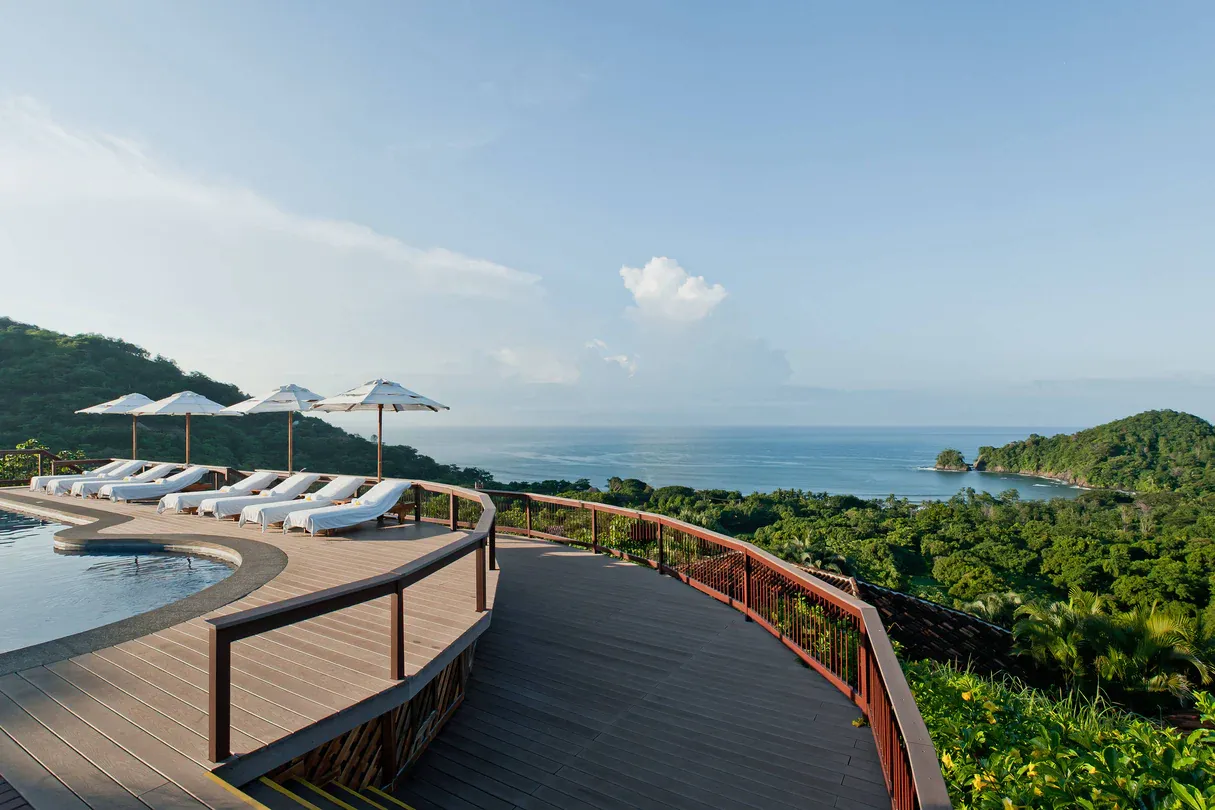 Nestled in the heart of Guanacaste, Costa Rica, Punta Islita offers a one-of-a-kind escape to a paradise unlike any other. This stunning hotel provides guests with a unique blend of natural beauty and authentic Costa Rican culture that is sure to leave you and your loved ones mesmerized.
From the moment you arrive, the captivating shoreline of Guanacaste and the vibrant energy of the tropical rainforest will greet you. The hotel is nestled in a Blue Zone community, known for their longevity and wellbeing, where you can experience the wisdom and hospitality of the local people.
Nature lovers will be in awe of the hotel's diverse biodiversity, from colorful macaws and monkeys to nesting sea turtles. You can even participate in activities such as ziplining, kayaking, horseback riding, and surfing to fully immerse yourself in the natural surroundings.
Punta Islita boasts a unique design, with each room offering unparalleled views of the surrounding landscape. The locally sourced dining options at Alma & Aura Restaurants are sure to delight your taste buds, and the world-class amenities and healing rituals offered at the Nanku Spa will leave you feeling rejuvenated and refreshed.
This hotel truly offers the ultimate destination for those seeking an authentic Costa Rican experience. Whether you're looking to escape the hustle and bustle of everyday life or seeking a romantic getaway, Punta Islita is a perfect choice.