Indulge in the ultimate luxurious escape at Kivotos Mykonos and experience breathtaking views, exclusive dining and drinking options, luxurious spa treatments, and more.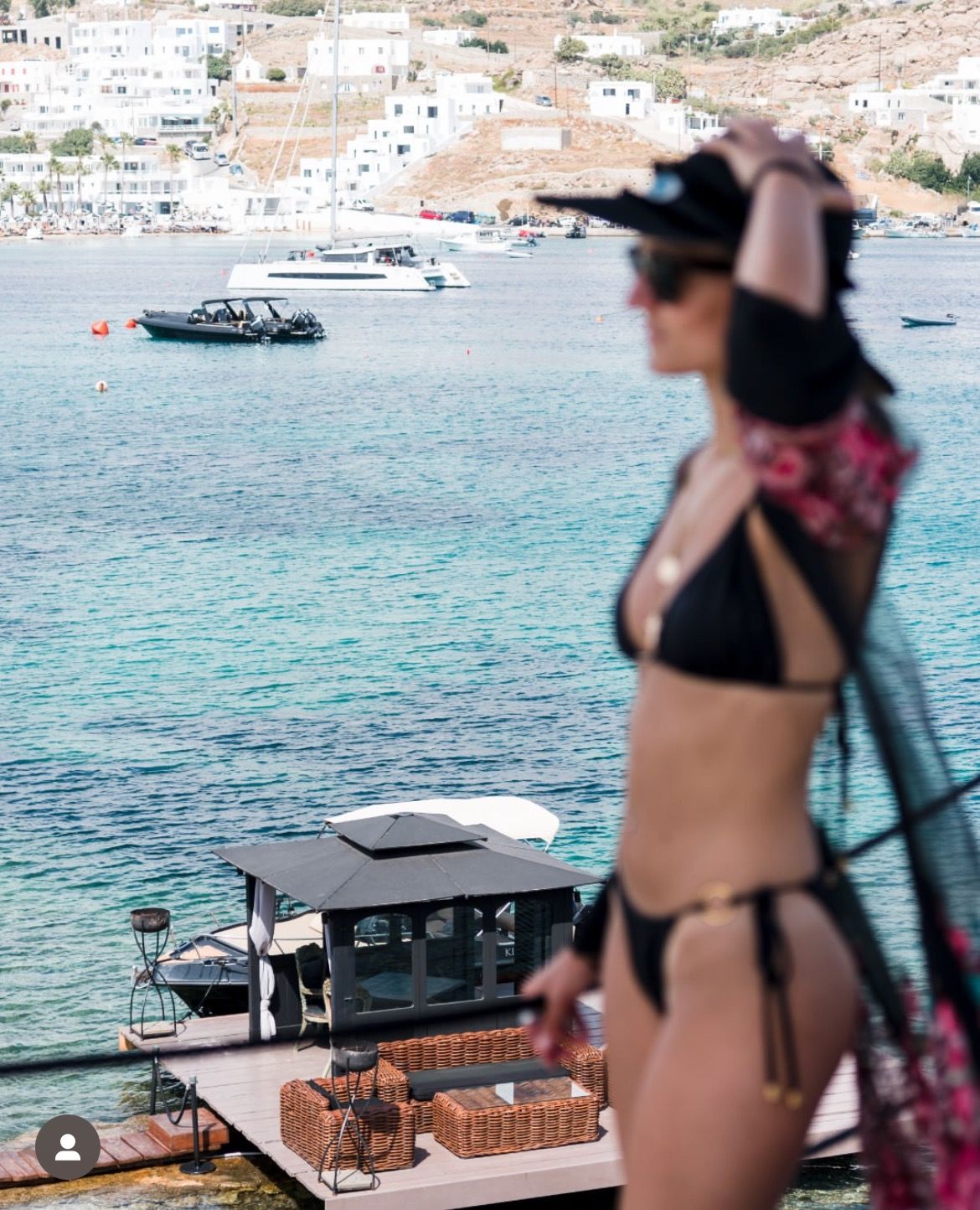 Picture yourself on a Greek island where the sun is shining bright, the ocean is a crystal-clear blue, and the perfumed air of blooming flowers caresses your skin. You've just stepped foot on one of the most popular islands in Greece, Mykonos, and you're in for a treat, my friend. Many A-listers–from Sharon Stone to Paris Hilton and the Kardashians– have walked through its doors, and now, you can also indulge in the ultimate luxurious escape at Kivotos Mykonos.
As you approach the hotel, you can't help but be in awe of its magnificent design and prime location. The hotel gracefully stands before you flaunting its beauty and serenity. It's not just a hotel; it's a refuge to relax, yet, still be at arm's reach of Mykonos' lusty attractions.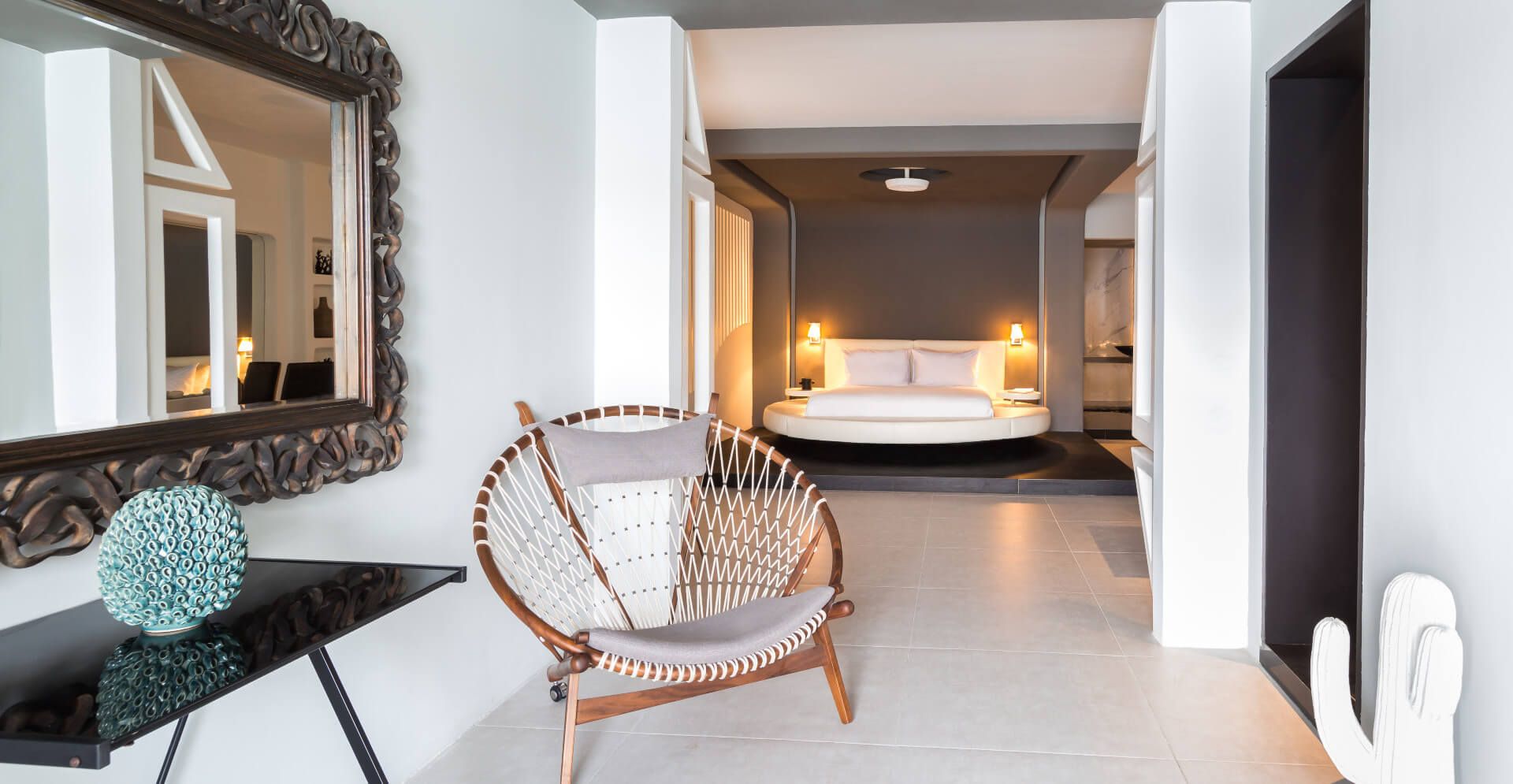 Kivotos reflects the spirit of a family home adorned with an impressive collection of modern art. The hotel's 40 suites and villas perfectly harmonize with nature's handiwork and the classic Cycladic design. The aesthetics of the environment offer guests the chance to ignite creativity and rediscover themselves. With its picturesque location, Kivotos is the perfect place to bring richness and vitality back into your life and reveal layers of your personality previously hidden even from yourself.
Kivotos is ideal for exploring the island's plethora of attractions. Mykonos town, where you will find all the nightlife, is just ten minutes by car from the hotel. The staff is on hand 24/7 to offer advice and get you taxis to take you to and from the hotel to town. After all, you're in Mykonos, so you're expected to party until the wee hours of the morning.  The hotel also offers day trips and packages, including boat and helicopter rides from Mykonos to Santorini.
The rooms are meticulously designed, stylish, and spacious, with several even coming with a jacuzzi in the bathroom or a private pool to enjoy the endless sea views.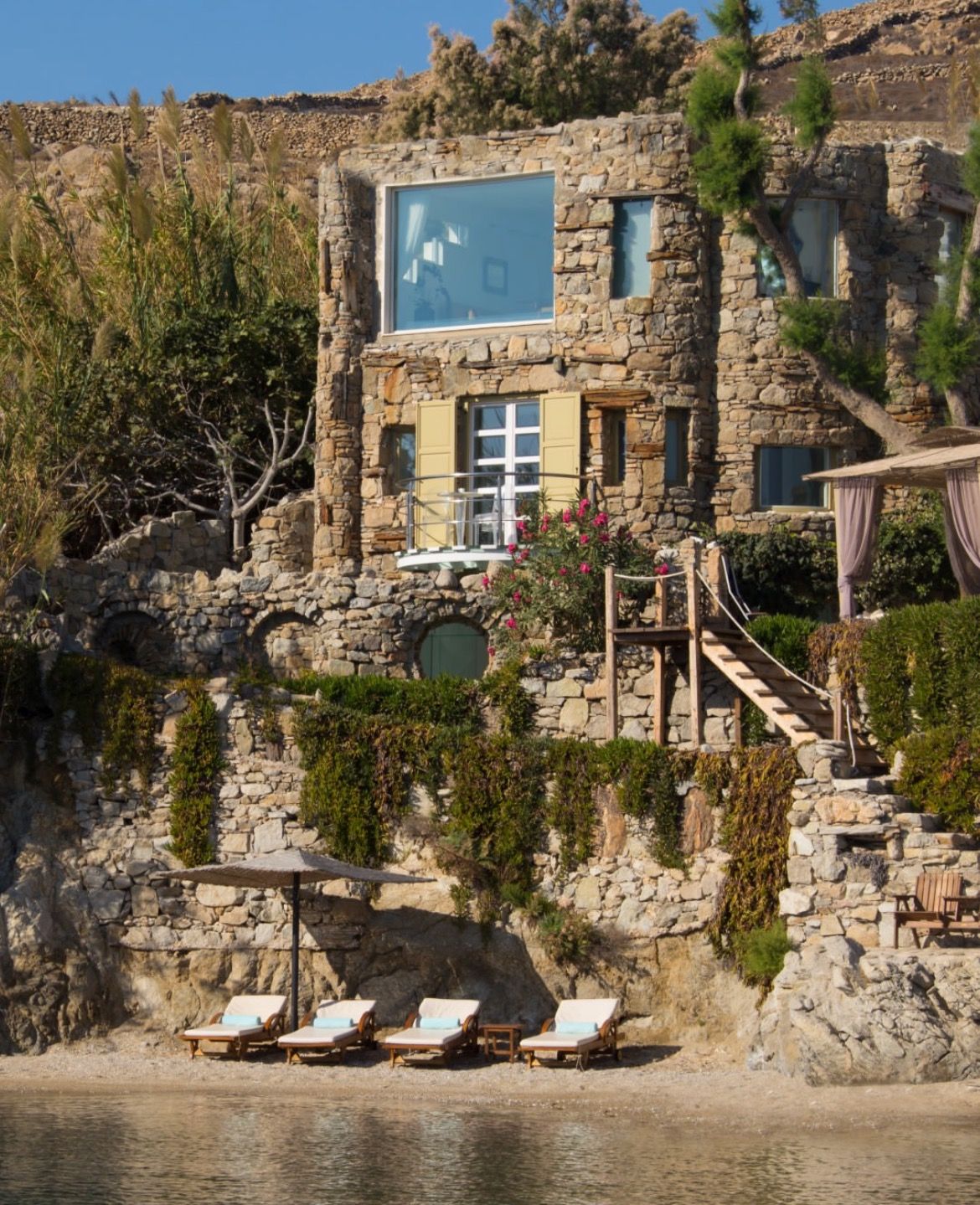 And then, there's the beach. Kivotos has a private beach just a stone's throw away from the pool bar, a rare find in Mykonos. Beach clubs are typically separated from the hotel and cost an arm & a leg. Kivotos' beach is free.
But that's not all. Kivotos boasts an array of exclusive dining and drinking options. There are two restaurants, two bars, and private dining options either by the beach in a separate secluded area or onboard the hotel's privately owned yacht, "Prince de Neufchatel."  AM du Chef and Namah offer breathtaking sea views and well-designed menus of the freshest ingredients and flavors. On the other hand, Del Mar Bar provides pure relaxation while sunbathing during the day or having a cocktail or a glass of wine under the star-studded Mykonian sky at night.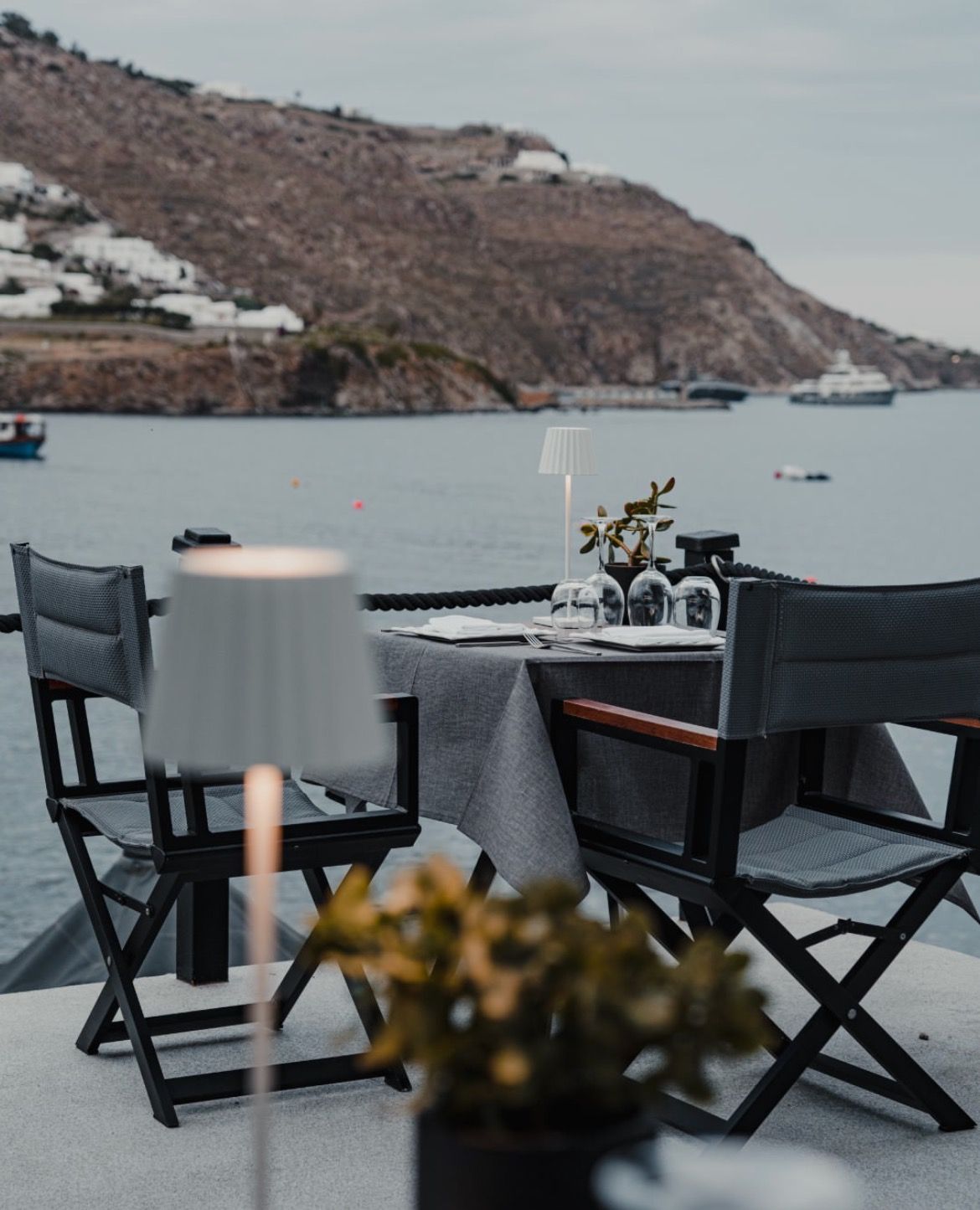 But that's not all. Kivotos also has a luxurious spa offering many holistic treatments, massages, skin therapies, and facials in partnership with Azalea Luxury Spa, designed for guests seeking an integrated luxury wellness experience tailored to their needs. Beauty products and treatments of Valmont, Phytomer, and Kos Paris can offer you moments of relaxation and total rejuvenation. It's the perfect way to unwind after a long day of exploring the beautiful island of Mykonos.
Kivotos Mykonos is not just a hotel; it's an experience. From the breathtaking views, exclusive dining and drinking options, and luxurious spa treatments, it's the ultimate escape from the typical Mykonian vacation.